This is my little haunt, more of a display then a haunt actually. I pretty much started over I moved and had nothing but a few Halloween items with me. I live in a some what secluded area and had no TOTs, But I pretty much knew that was going to be the case. Hopefully next year I will have some of my props somewhere else so they will be seen.
Anyway welcome to Spyderwood!

The first pic is of a real spider known as a Banana Spider. There are or were a dozen of various sizes around in the woods. Hence the name.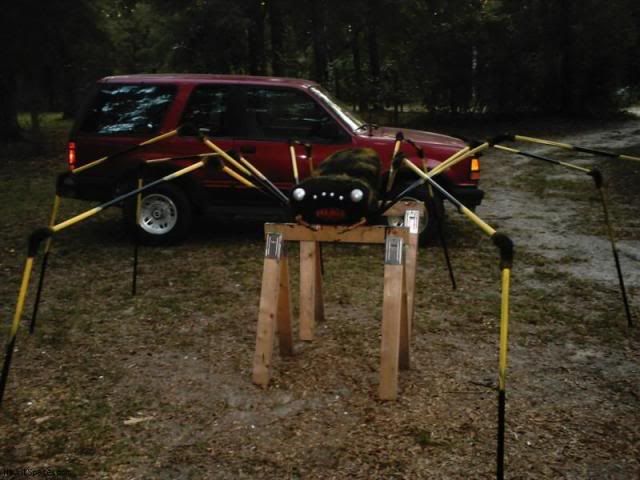 I needed a giant version! LOL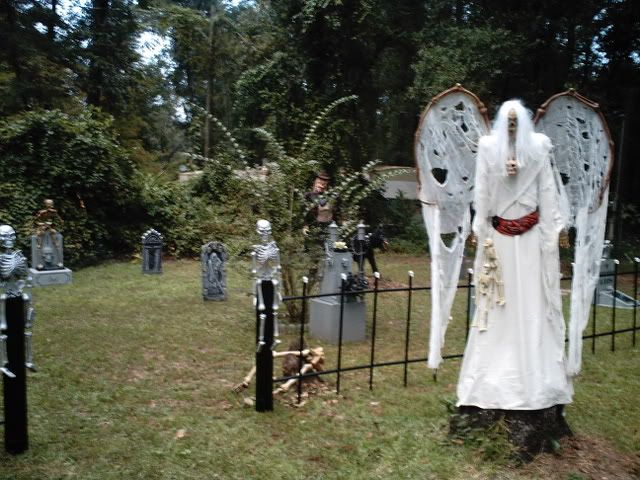 Cemetery Greeter Winged Reaper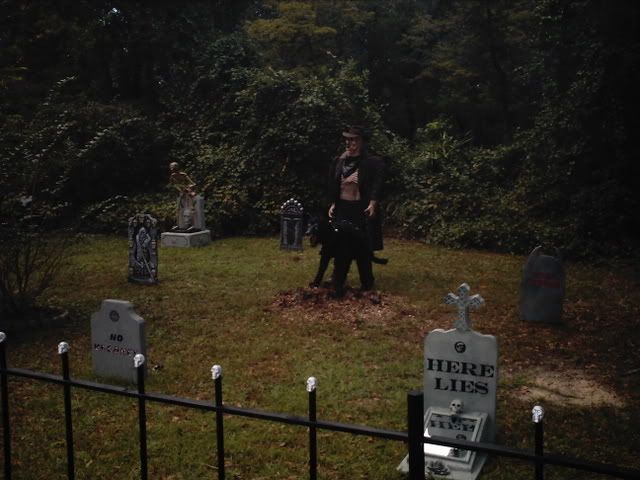 My security and his pet, Marshall and Fluffy


Center stage, Bones!
A Bucky I won in a drawing at an M&T of Florida Haunters.

Some more shots below night and day. Enjoy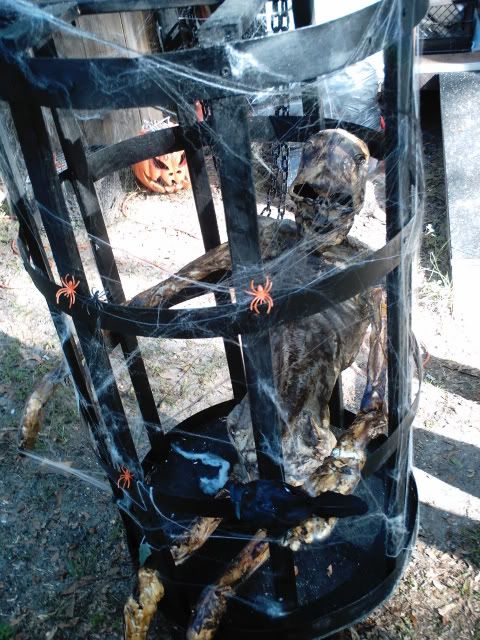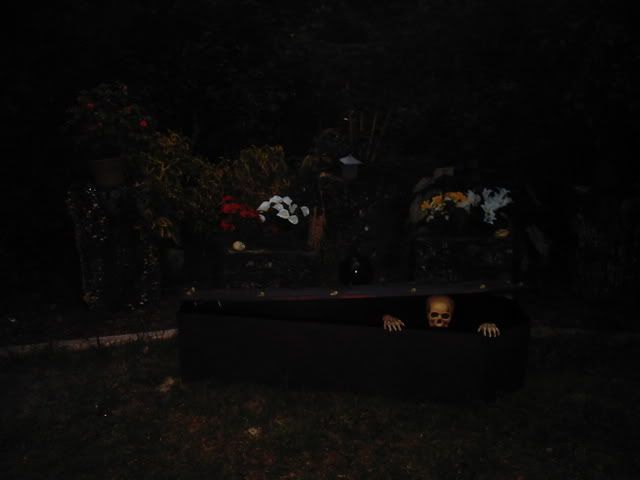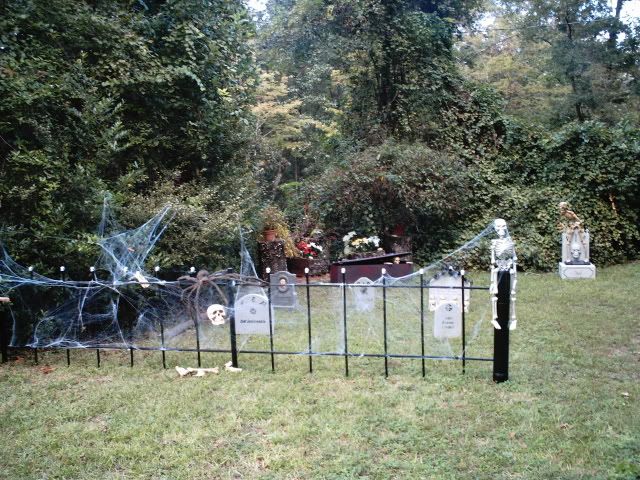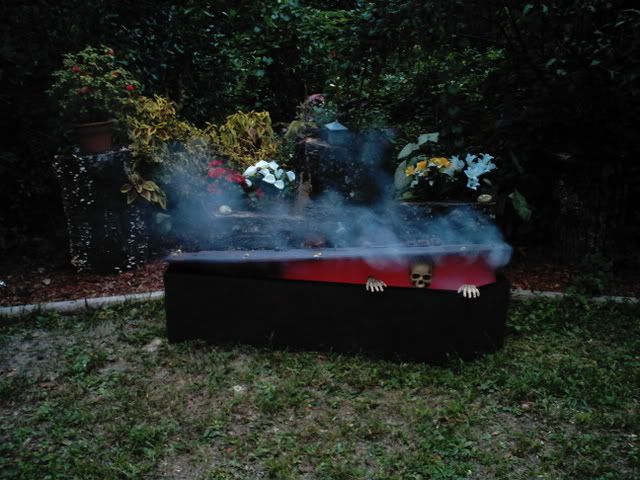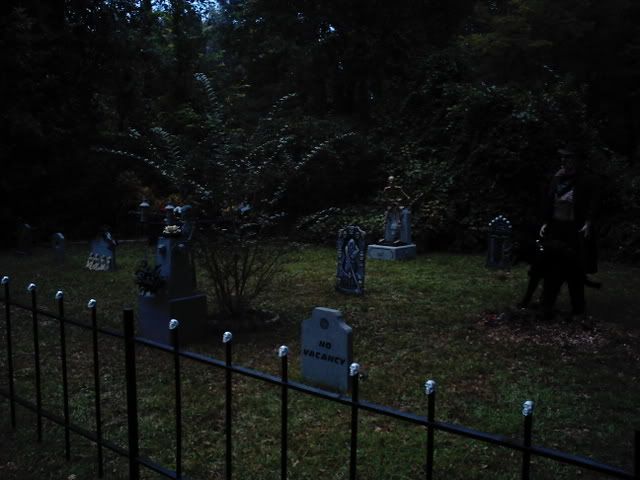 If you want to see more they can be found here
http://s245.photobucket.com/albums/gg66/spiderfreak-photos/Spyderwood/?start=all
loved your yard display! very cool and creepy. i live in the sticks myself and have few tot 'ers.but i still go all out! great job!
Awesome job Spyder!!! You did a great job on rebuilding your casket and stand!! such a shame you didn't have TOT'ers!! They would have loved seeing it!!
your yard is truly impressive, John!

~and at the end of fear...oblivion~
All times are GMT -8. The time now is 4:51 am.